0133. Side-Zip Drop Pocket Crewneck - Black
DESCRIPTION
Regular fitting crewneck sweatshirt with 5-inch locking side zippers for added range of motion and customized fit. Featuring a front heat-sealed drop pocket with device-ready headphone cord hole for intuitive, easy access during training. Constructed from our Signature Tech Fabric.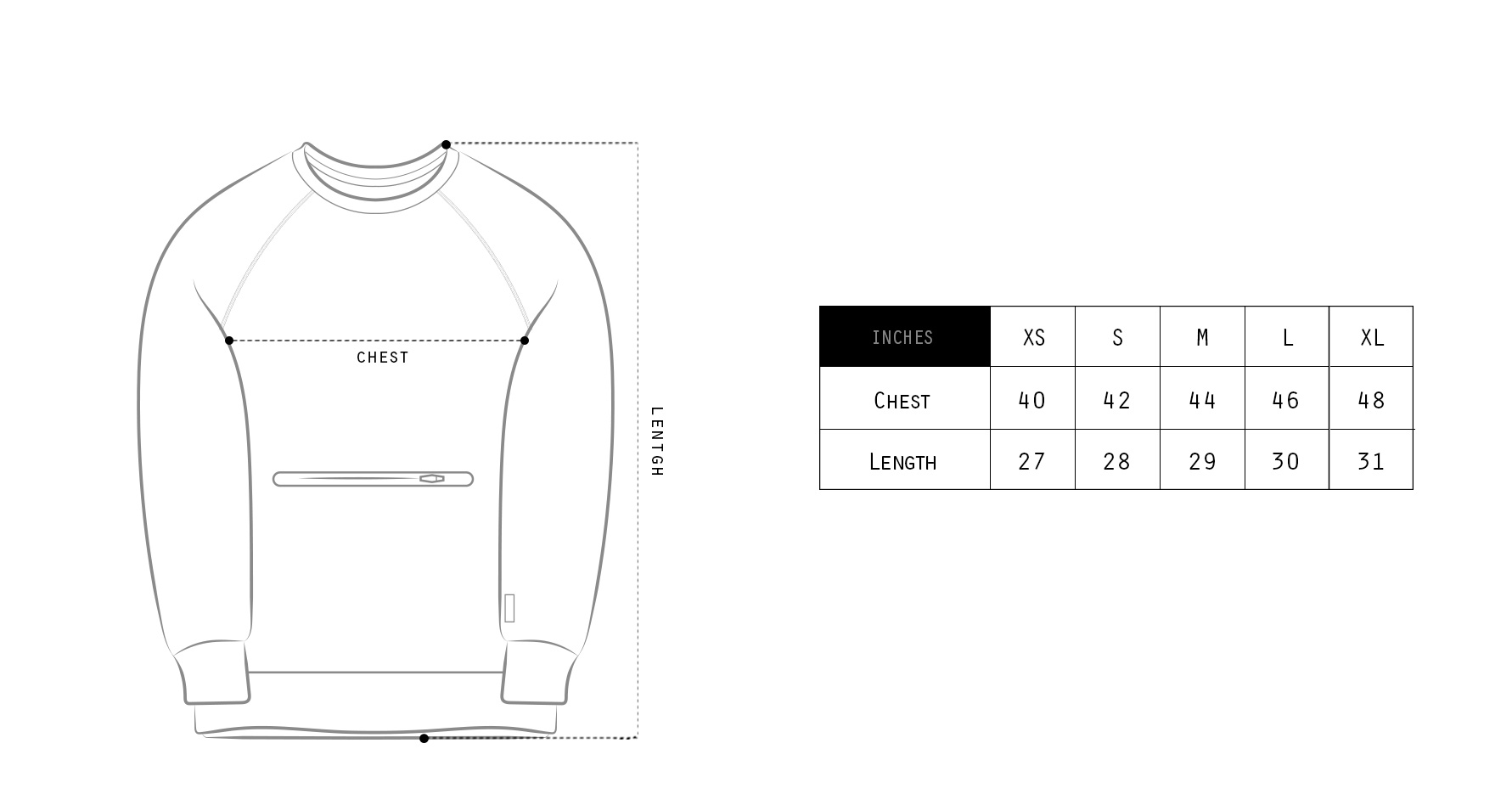 Model is 6'1 185lbs wearing size Medium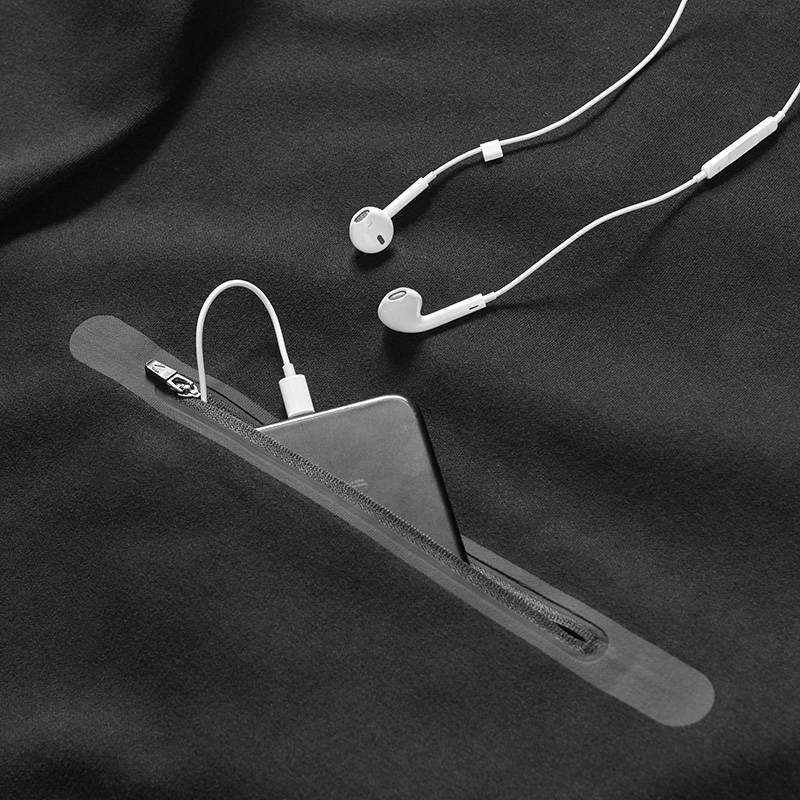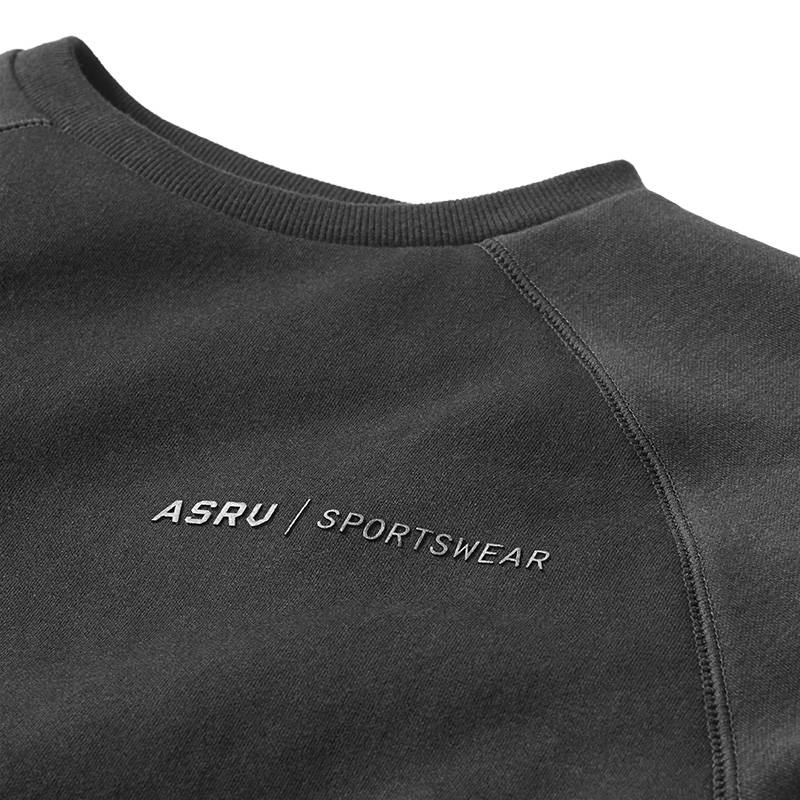 CONCEPT
The Side-Zip Drop Pocket Crewneck was designed to be an elevated crewneck sweatshirt with added features for training and durability for longevity. The design features our distinctive heat-sealed front drop pocket for a more intuitive pocket with secure, out-of-the-way storage while traversing and training. The pocket is equipped with an internal cord hole for easy headphone access during training.
7-Inch Locking Side Zippers
Range of motion + custom fit
Easy access storage + durability
3M Reflective Logo Detailing
Elevated design + visibility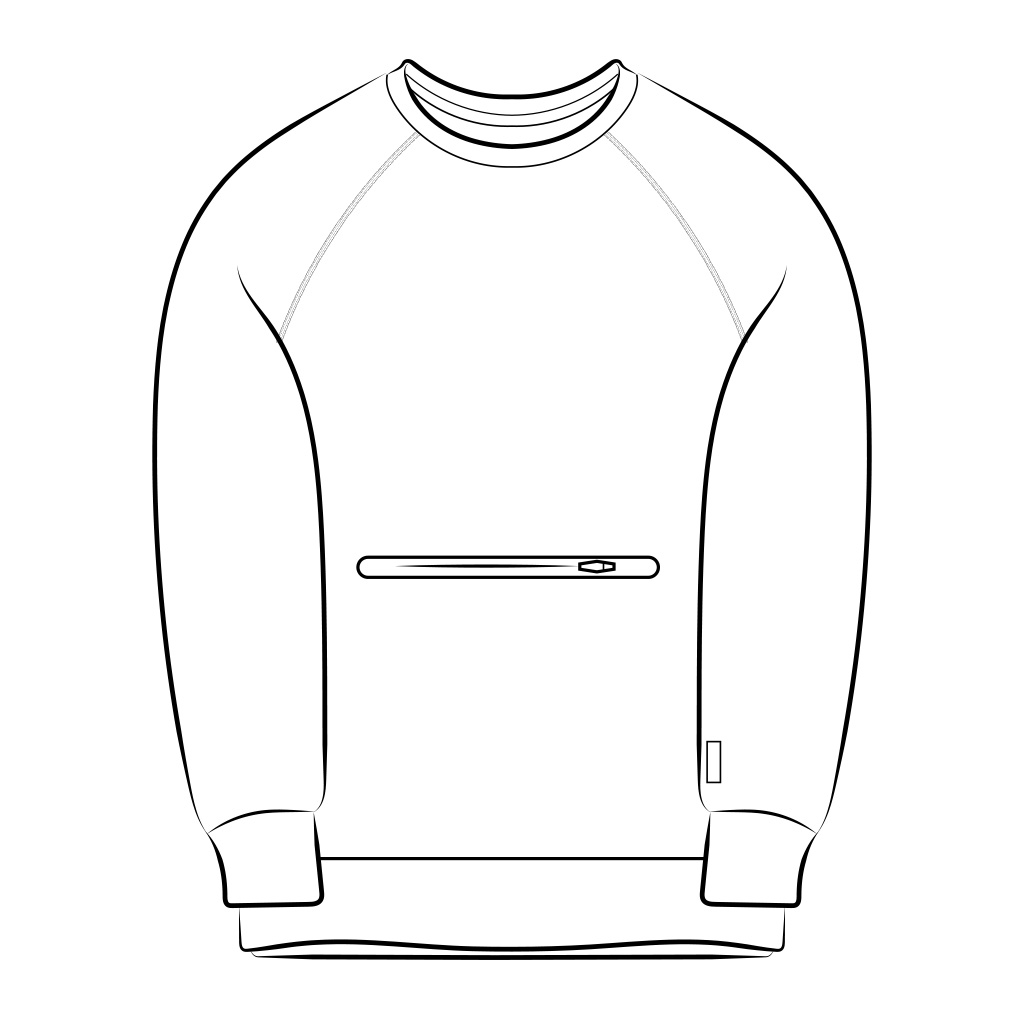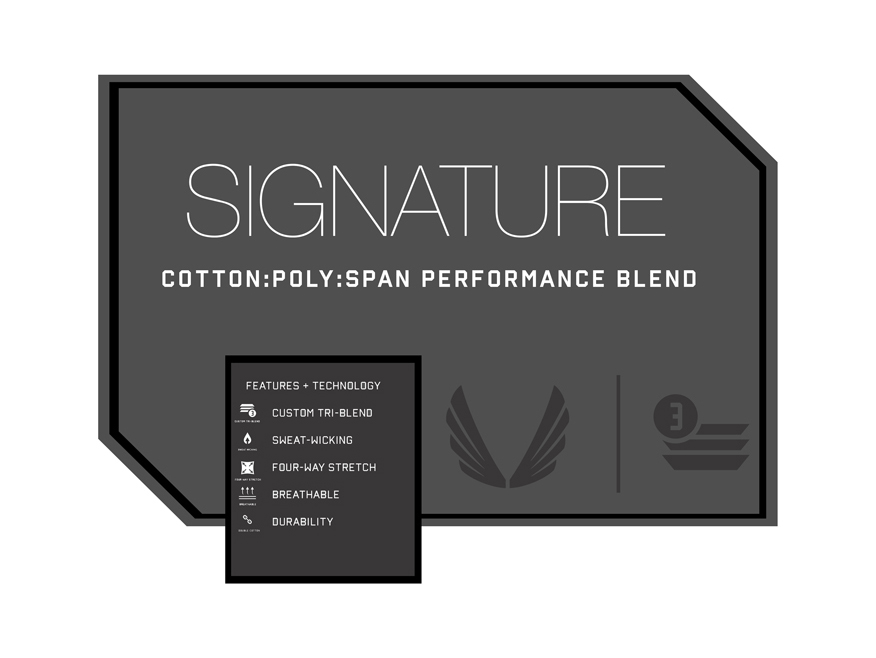 Our Signature Fabric is a custom blend of 85% cotton, 12% polyester, and 3% elastane. The blend contains double cotton for soft and light breathability, polyester for durability and sweat wicking, and elastane for shape retention and four-way stretch.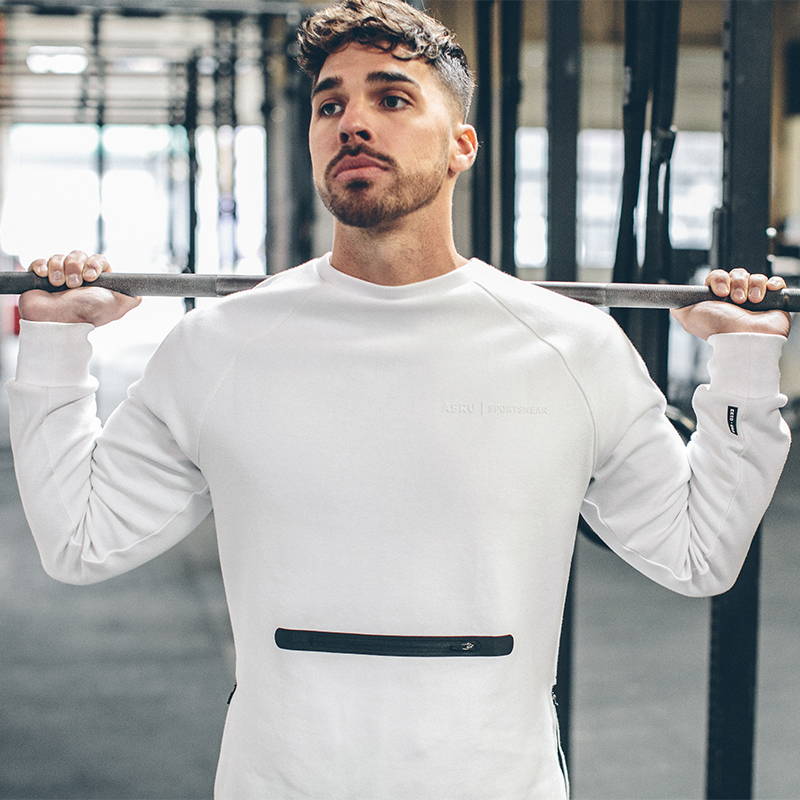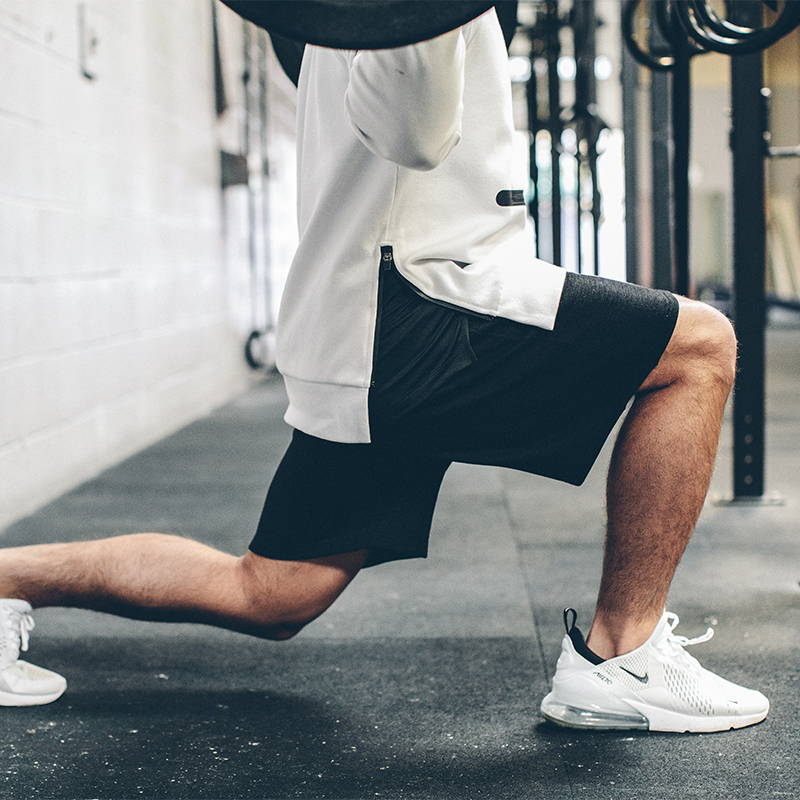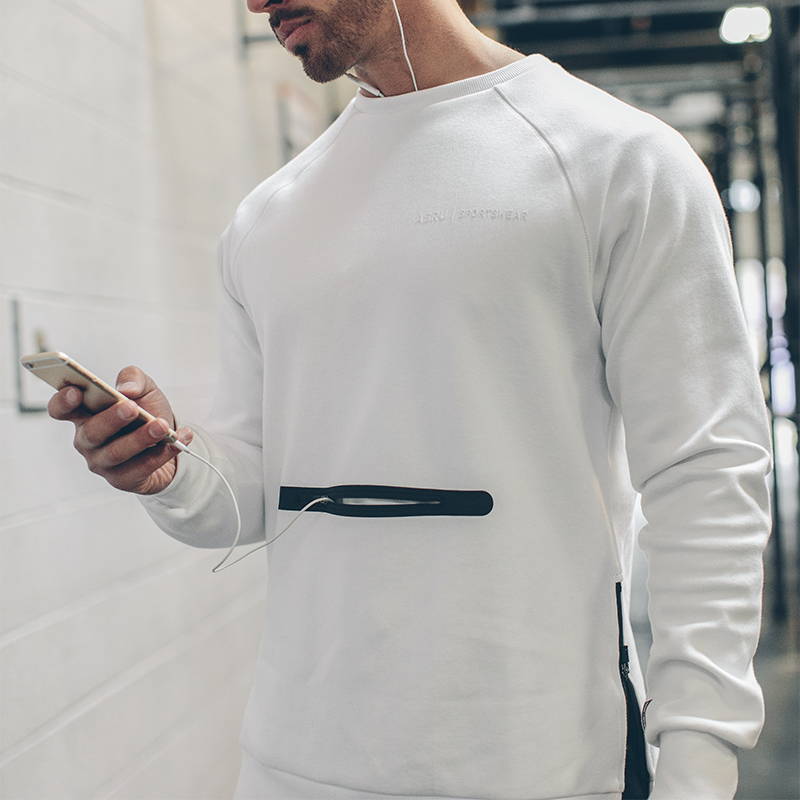 WARRANTY
We take extreme care to provide the highest quality craftsmanship and fabrics on the market and we stand behind the performance of every one of our products. Therefore, if you experience a manufacturing defect on any item, you can return it for a replacement within one year of purchase.
This warranty does not cover damage caused by normal wear and tear or improper care. Normal wear and tear is the inevitable signs of age that products show with years of use, such as small abrasions or minor color fade.
To report a manufacturing defect and receive an immediate replacement, please send an email including your order number and a photo of the defect to sales@aestheticrevolution.com