0145. 3M™ Thinsulate™ Performance Vest - Grey
DESCRIPTION
Slim fitting vest made from 3M™ Thinsulate™, a synthetic down fabric technology with sweat-wicking properties, an extremely low profile, and remarkable heat retention. Featuring 5-inch side zippers for increased range of motion and two heat-sealed zip pockets for durable, secure storage. Designed for high performance and all day comfort.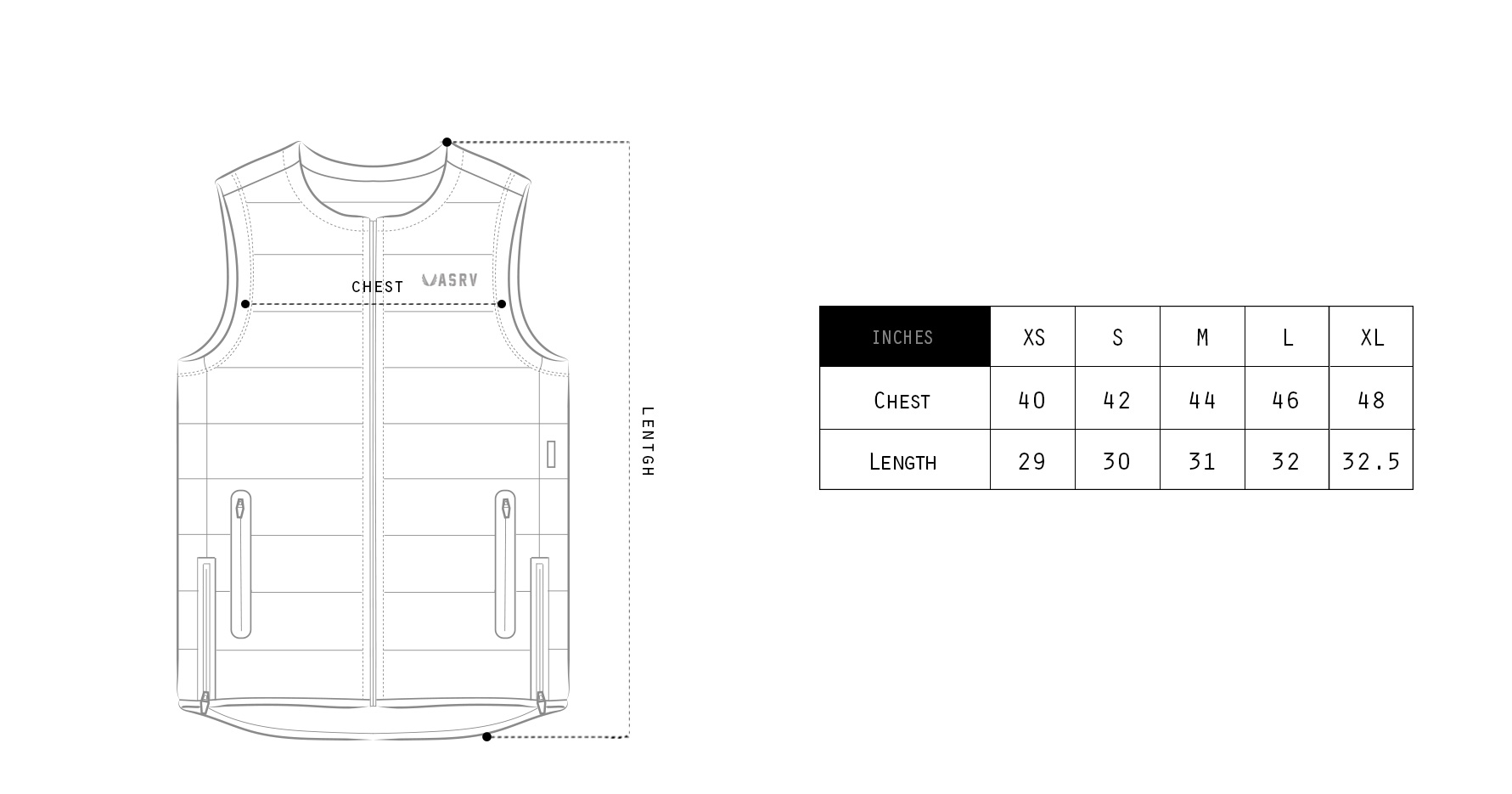 Model is 6'1 185lbs wearing size Large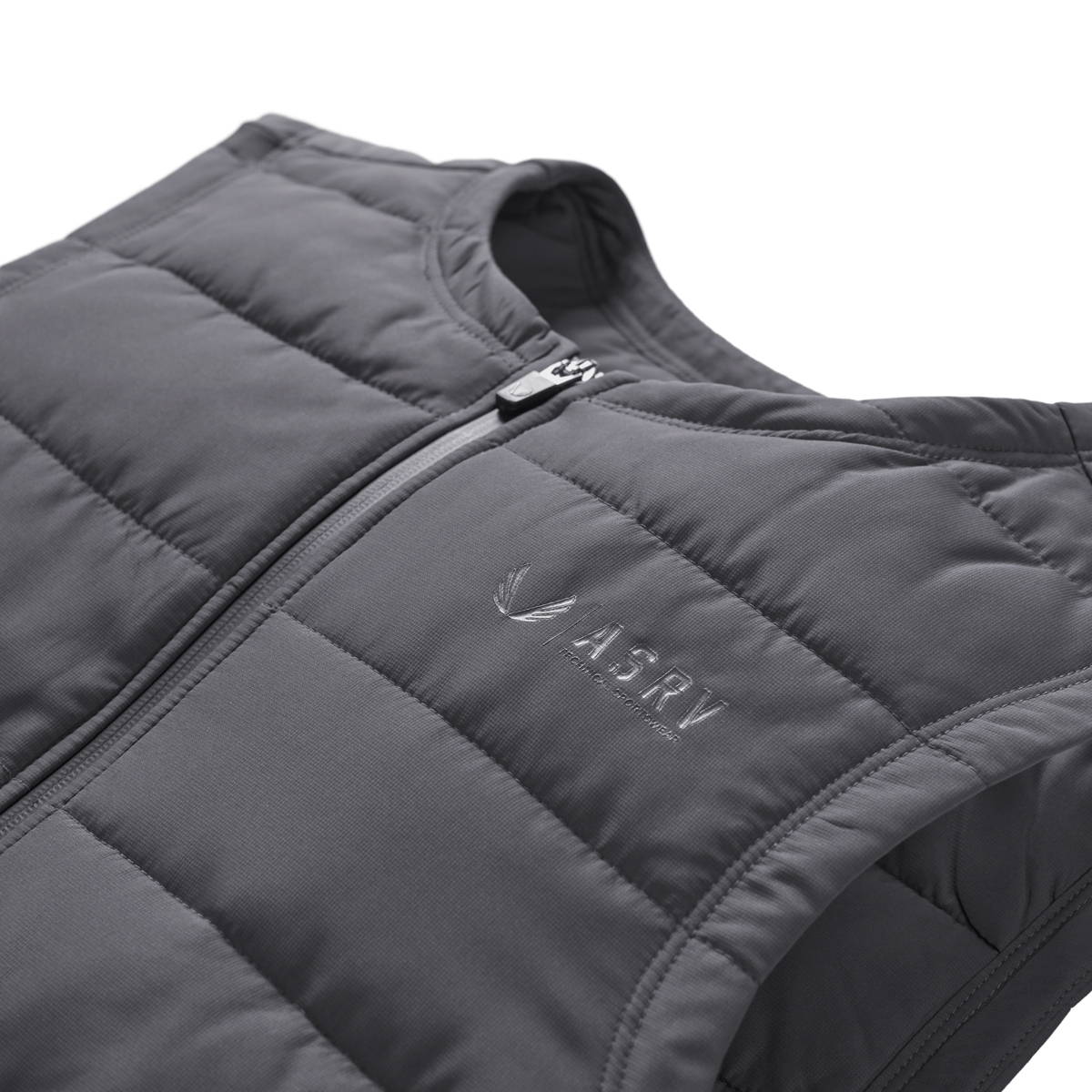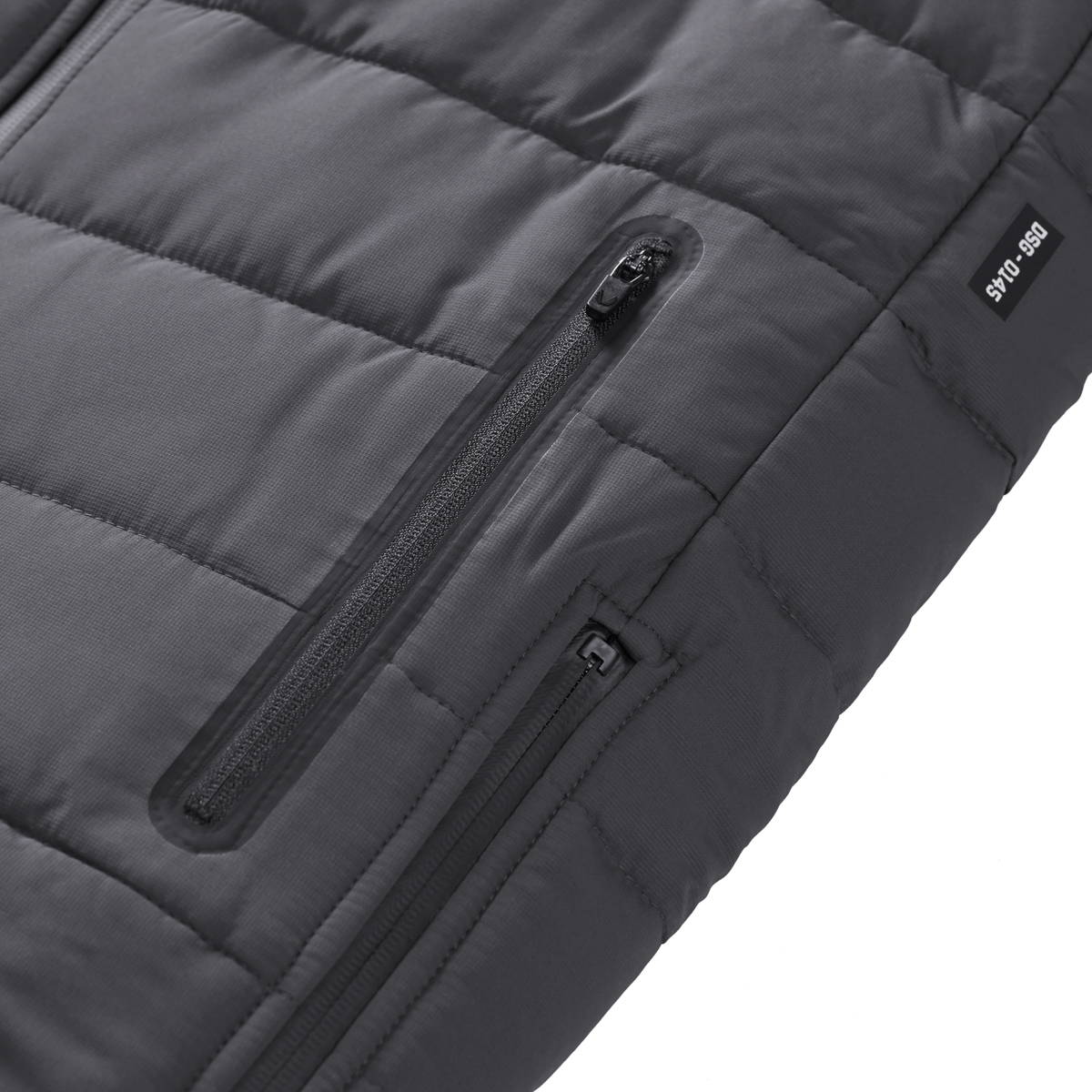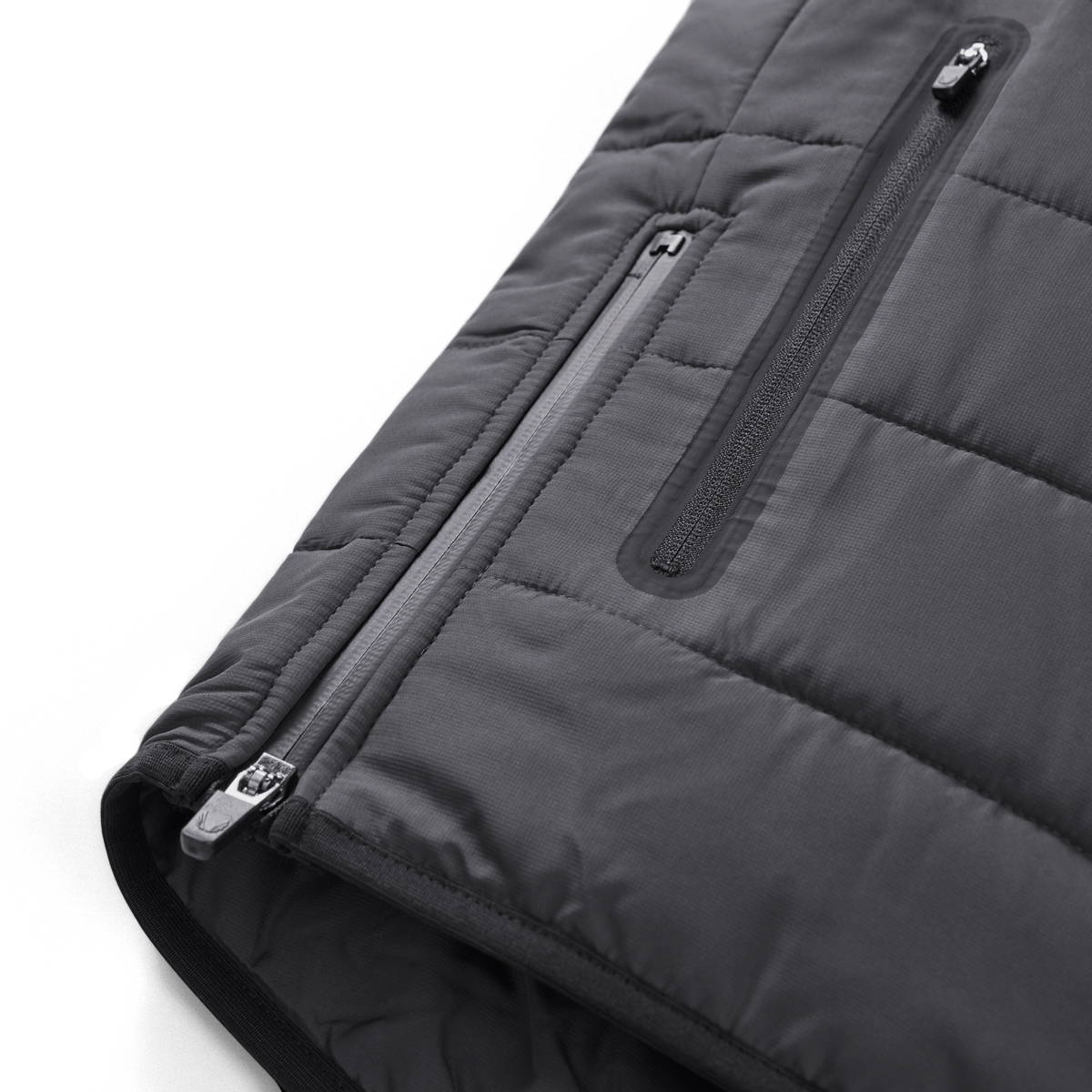 CONCEPT
The 3M Thinsulate™ Performance Vest was designed to be an extremely versatile piece for lightweight warmth around the core with sweat-wicking and performance properties. The vest provides enough warmth to be worn as an outer layer on cold spring mornings, but is lightweight and discreet enough to be comfortable all day. The inner lining is made from 3M Thinsulate™, a proprietary synthetic down fabric technology famous for its extremely low profile yet remarkable heat retention. The silhouette of the vest was inspired by military training vests for a modern and functional aesthetic.
Lightweight warmth, sweat-wicking, breathable
Versatile Temperature Threshold
Versatility + ease of use
Ease of use + customized fit
Secure storage + durable design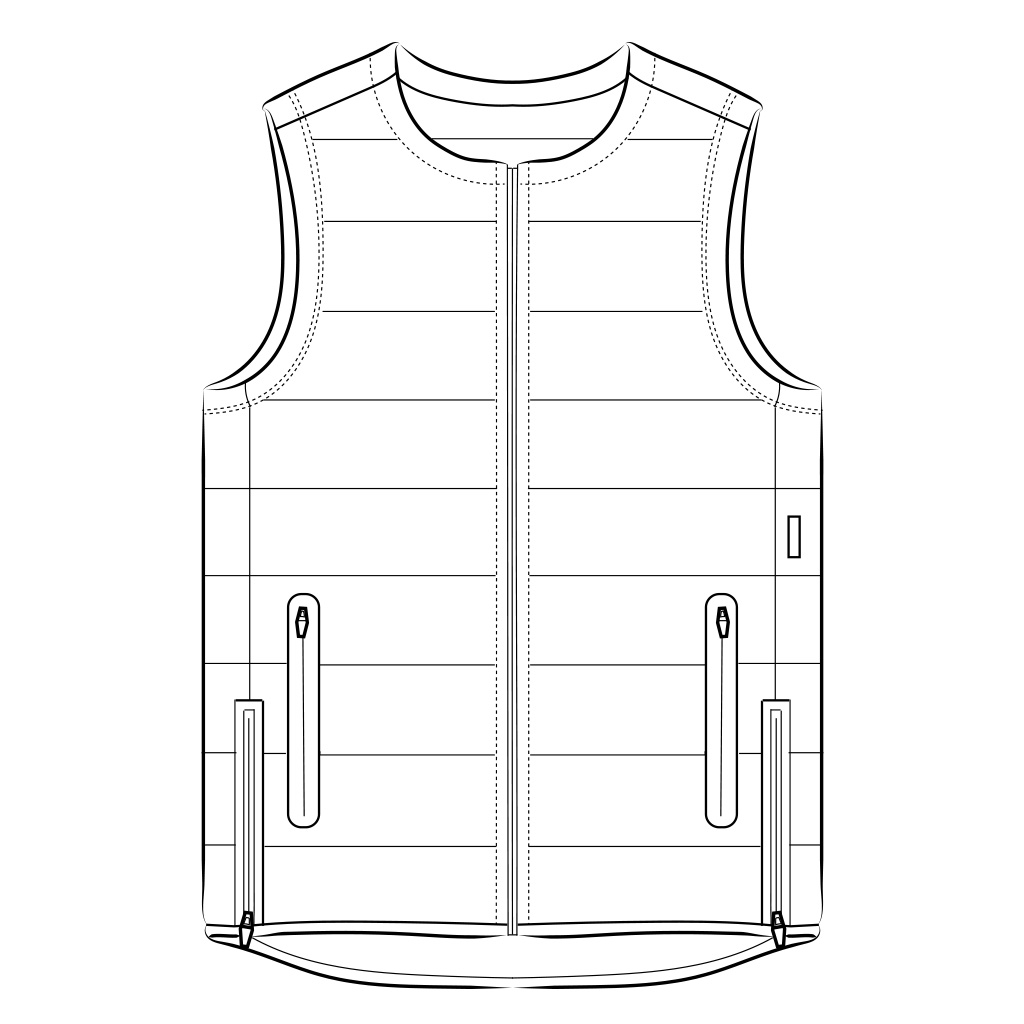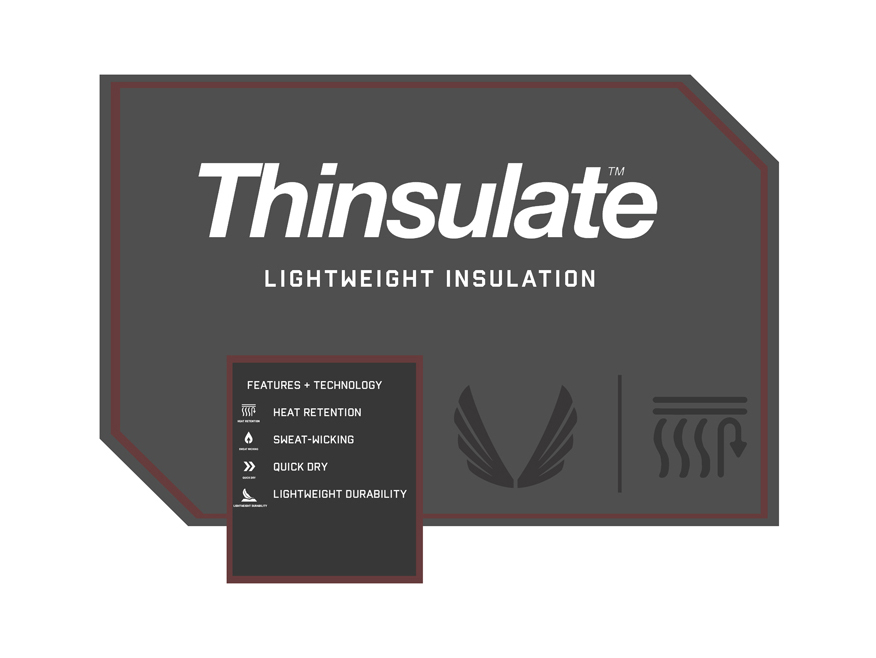 3M™ Thinsulate™ is an extremely thin yet powerful insulation technology. It contains extra fine microfibers that trap body heat to keep the wearer warm while also allowing for a slim profiled garment with maximum range of motion and minimum bulk. Thinsulate™ also allows moisture to escape through its fibers, making it the perfect synthetic insulator for high performance sportswear.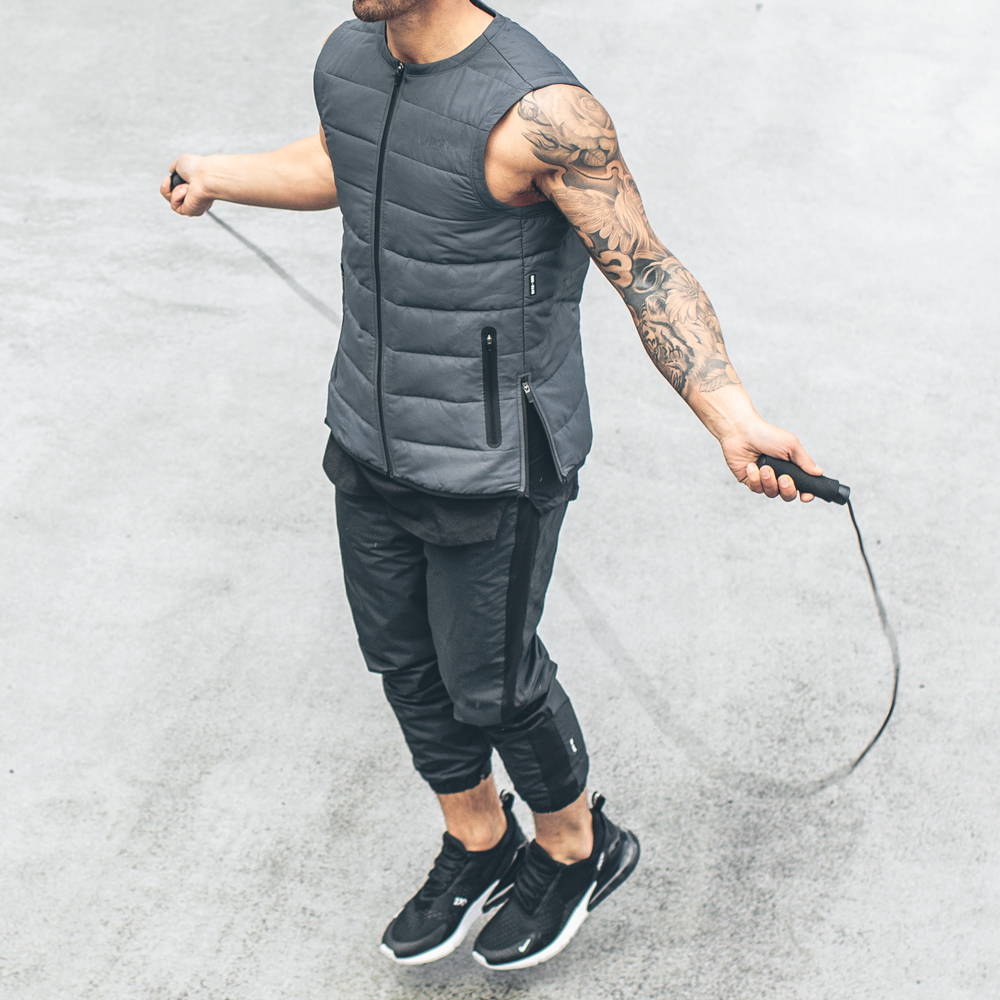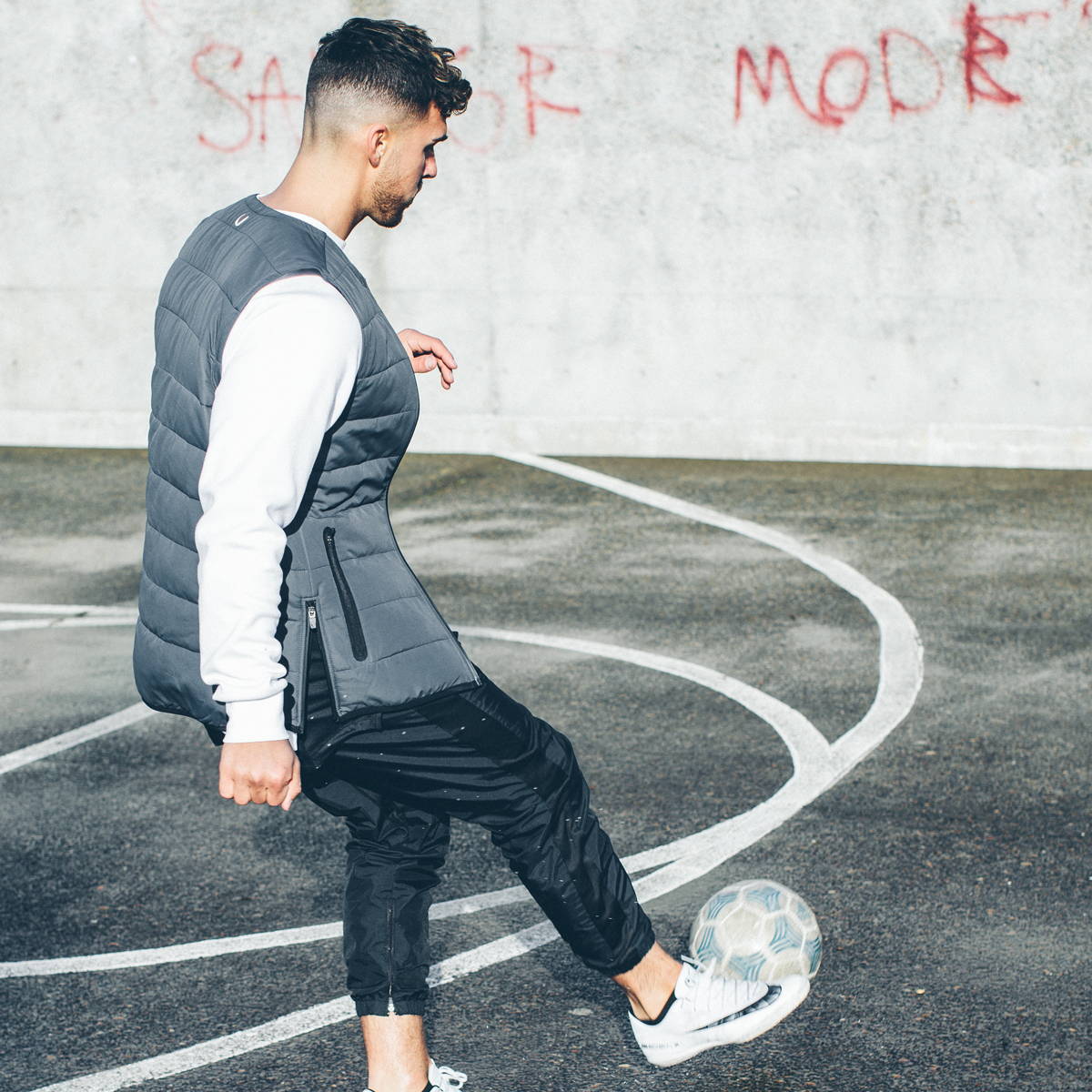 WARRANTY
We take extreme care to provide the highest quality craftsmanship and fabrics on the market and we stand behind the performance of every one of our products. Therefore, if you experience a manufacturing defect on any item, you can return it for a replacement within one year of purchase.
This warranty does not cover damage caused by normal wear and tear or improper care. Normal wear and tear is the inevitable signs of age that products show with years of use, such as small abrasions or minor color fade.
To report a manufacturing defect and receive an immediate replacement, please send an email including your order number and a photo of the defect to sales@aestheticrevolution.co